July 9, 2013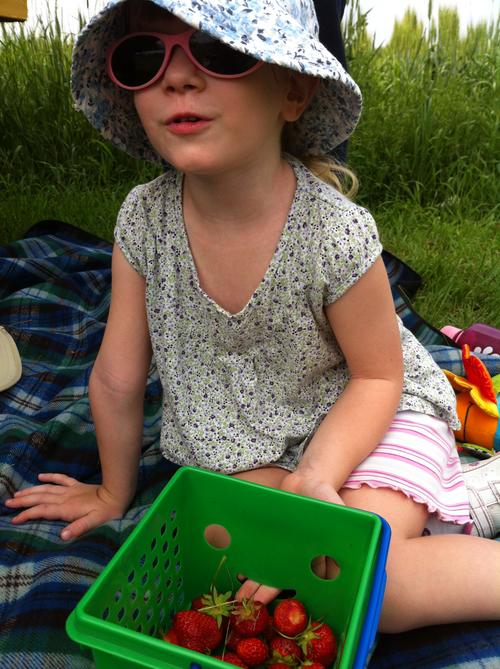 Yesterday was so eventful I didn't even tell you it was Matthew's first time going strawberry picking!
We heard a reliable rumour that the berries were particularly plentiful this year, so Elizabeth, Matthew and I met Grandma H at the farm and proceeded to collect 20 litres in about an hour. Elizabeth decided very early on that the leaves were "scratchy" and picked only the berries you see in her basket.
I was underwhelmed by her efforts, but glad to have mom along - one adult to play with the kids in the shade, the other to pick under the broiling sun. It was HOT, so we traded back and forth. Elizabeth made little nests out of grass.
It was clearly the end of the season, but I have never seen such a crop! They tasted lovely too.
1
On July 25, 2013 at 12:19 pm
Grandma H.
said:
That was so much fun!
You might also like
- Strawberry Picking!
(0.356698)
- Dentist
(0.356655)
- Xander
(0.356655)
- Ice Cream Festival
(0.34992)
- Jello bath and peaches
(0.348367)
All